When Charged with Doping or a Steroid Crime,
Calling Experienced Counsel Makes All the Difference.
Athletes
Have you been Falsely Accused of Doping? The system helps catch cheaters -but has its limitations.
What You Need to Know >
Coaches
Some athletes will always try to cheat their
competitors through the use of banned substances.

What You Need to Know >
Physicians
Many physicians are afraid of prescribing steroids or treating patients who are use them.

What You Need to Know >


Attorneys
"Muscle drug" cases are different. They shouldn't be approached like recreational drug cases.

What You Need to Know >


Supplements
The line between steroids and dietary supplements has become less clear recently.

What You Need to Know >
If you're charged with a matter involving anabolic steroids or bodybuilding drugs, you need a lawyer who understands these cases.
You need a lawyer who has decades of experience handling a wide range of steroid cases across the country. Most importantly, you need a lawyer who has proven results in helping to defend his clients in cases ranging from personal possession of performance enhancing substances (PEDs) to serious sports doping charges.

That lawyer is Rick Collins. Known throughout the country as the foremost legal authority on anabolic steroids and PEDs, Rick has successfully defended hundreds of clients charged with steroid crimes. And he's ready to put his knowledge, expertise – and unsurpassed reputation in the industry – to successfully defend you or someone you know.
Latest News
4
Feb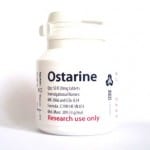 Q: Can Ostarine be legally sold as a dietary supplement ingredient? A: I've been asked this question so frequently that I'm compelled to give an answer! Some people even ask whether it's covered by the...
25
Jan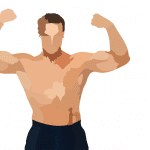 In 2005, an ambitious psychology graduate student named Jason Cohen contacted me to ask for help.  Jay, now Dr. Cohen, wanted to conduct an online survey of adult Americans who are using anabolic steroids non-medically. ...
Client Reviews
Rick is not just a good person but an amazing lawyer, he went to bat for me like no one else could have. He fought my case and I should have gotten no less than 3-4yrs but he brought it down to 12mo 1day. Where the prosecutor initially wanted 5yr. I didn't have just a couple vials here, I had enough to supply every football team in the world for the next 10yrs.

Unlike any other drug-lawyer, he knows about the actual law regarding possession, importation, manufacturing, and distribution (or commercialization/rebranding) of non-scheduled chemicals. But most importantly, he understands the difference between what the Law says and what Law Enforcement does.

If anyone has to make that first phone call, then you have to, and must, call Mr. Collins. As I was being charged with, needing 2 hands to count them on and with for the numerous charges that they came out to be. But upon all the charges, not only did Rick enable and get just about every charge dropped, through his relentless efforts and dedication to my case and to me.

I can't recommend Rick Collins highly enough! If you have a case that involves steroids/anabolics there is just no other choice! I'll try to make a long story short: I was completely framed by an Informant who was guilty of several felony charges of drug possession, distribution to minors, etc. He got to remain free & continue his "business" if he turned in others.